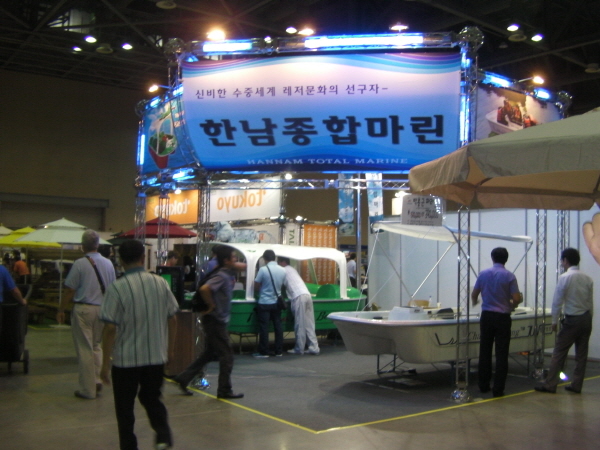 'Seoul Sports & Leisure Industry EXPO 2012'
was held at KINTEX Exhibition Center 1, Ilsan.
This EXPO can not only survey the latest trend
and product in sports & leisure industry,
but also help
improving the quality
of life of the people
and related industry.
Therefore,
we, Hannam Total Marine,
display
"Underwater Scope Boat
and Fun Boat" to expand
the base
of water leisure industry and it was successful.
It was a pleasant time to explain
a water leisure sports to our customer.
 

 Clean the boat, floor and table and put the catalogs.

Prepare meeting with our client.

 

 

 

There were so many people

 

so that we can't have luhch on time.

 





We are look forward to meet our future client!