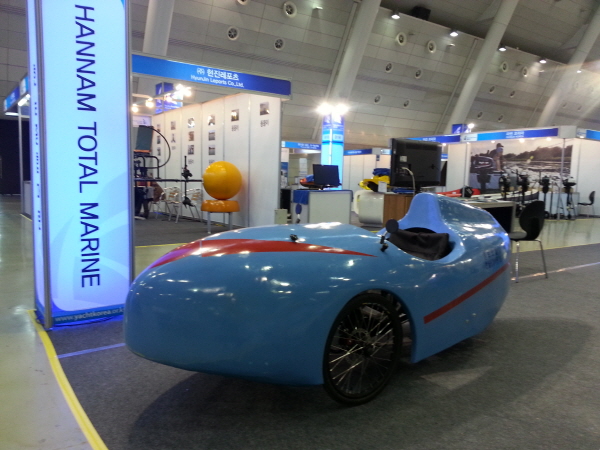 We develop our brand new model "Velomobile"
for cycle club and mania who are enjoying thrill and speed.
It's really a hit in U.S.A and Europe,
however, it doesn't happen in Korea because of its price.
So, we started developing low-price velomobile so that lots of people can enjoy it.
We displayed it on the 7th Korea International Boat Exhibition 2013,
and we are planning to mass-produce our velomobile.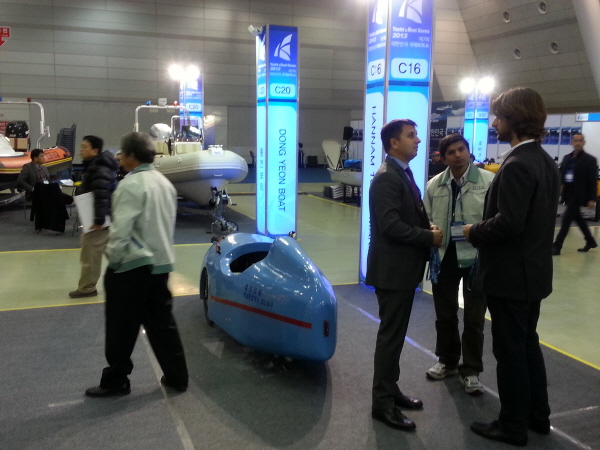 A pleasant meeting with buyer interested in "Velomobile".
They show their interest of our high quality with low price product.